quick coaching
Lead With The Leg to Mimic Matsuyama
There has been a great deal written about Hideki Matsuyama's move since he won the 85th Masters tournament back in April. A complete player and now major champion, Matsuyama creates power and consistency through his leg motion and weight distribution. Take a moment and consider PGA Coach Wade Wilson's wonderful demonstration of great lower body action.
Great players like Hideki load into their right leg in the backswing. At that moment, what do they really feel? Their weight is stored in the middle of their foot or ankle. Not toward the toes or the heel. This support system creates great stability and an opportunity for a properly sequenced transition. As he turns back toward the ball, watch Wilson's motion.
It's a dynamic move sending that momentum from the trail ankle in a line toward the lead leg. As that mass moves through the lead leg, Matsuyama and Wade display a strong posting position in the follow through. It's a simple move. One we can all use to not only gain power, but consistency as well.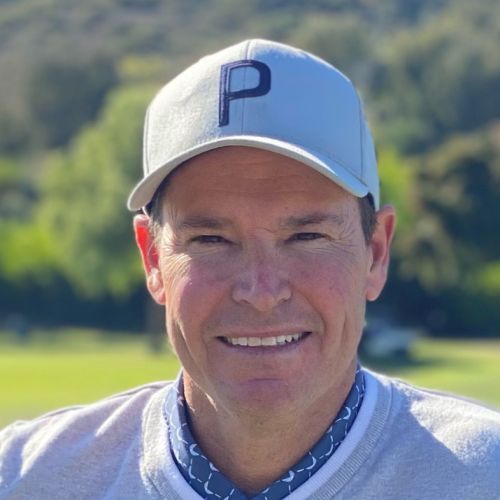 Wade Wilson, PGA
Member
---
Laguna Niguel, CA
Award winning teaching professional with extensive professional experience in communications, instruction, customer service, technology, leadership, operations, budgeting & sales. A passionate, positive leader skilled at motivating students and team members at achieving their goals.