quick coaching
One Simple, Yet Powerful, Tip From Jack Nicklaus We Should All Follow
By Brendon Elliott, PGA
Published on
With Jack Nicklaus's Memorial being held this week at his famed Muirfield Village Golf Club in Dublin, Ohio, I've been reflecting on some of the best tips and secrets I've heard over the years from one of the best of all time. Like many 40-plus year old golfers, books like Jack's Golf My Way were required reading for me. To this day, I still turn to some of the countless tips and concepts I learned from Jack.
Steady Head
One of Jack's most simple yet powerful tips is the idea of the head staying steady both at address, as we move back to the top and especially down and through impact.
Jack say's...
"Every golfer should understand that golf is a game of balance, rhythm and timing. You have to swing the club. To do that, your body must be in position, beginning with your head, which needs to start behind the ball and stay there all the way through impact."
To add to Jack's thoughts, I feel it's important for me to dispel a common golf myth…
"Keep your Head Down" is NOT the same thing as "Keep your Head Steady." The head may in fact rotate some as you go back. This slight rotation of the head will help you rotate your torso properly, and get yourself loaded, and into a powerful position at the top. Nicklaus famously imparted a slight turning or rotating of his head as he turned back. This allowed him to clear his shoulders and make a solid turn back as he moved up to the top.
Nicklaus once said…
"I played with Sam Snead when I was 16 and watched that little cocking of his head. I thought...if it's good enough for Sam, it's good enough for me."
One of the most important moments in the swing, where keeping that head steady and back really matters, is at impact. Doing so will allow you to fully release the club after impact, which is a sign of fluid, continuous motion from beginning to end.
Many amateurs move laterally, or sway, as they go back. Some do so as they are coming down from the top. And some do so in both instances. An unsteady head is without question a contributing factor to this.
To this day, and many years after his prime, the Golden Bear remains one of the best examples of what proper execution of even the simplest of fundamentals can do for your game.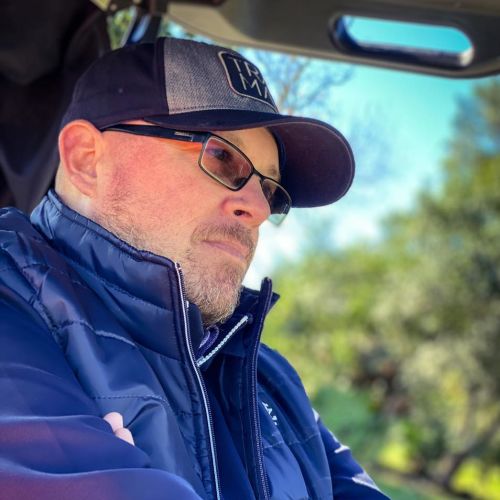 Brendon R. Elliott, PGA
Member
---
Executive Director/Founder
Sorrento, FL
Brendon Elliott is considered by his peers in the industry as one of the top youth golf coaches in the world. He is a multiple, local, state, regional, national and world award winning instructor with a focus on junior golfers ages 3-18. With numerous appearances on Golf Channel's Morning Drive, local TV, nationwide radio and countless publications, Elliott is one of the foremost experts in the youth golf arena. His Little Linksters 501c3 nonprofit is recognized as an example for introducing children as young as three to the game as well as how to help introduce youth with disabilities to our golf. Elliott has been recommended by industry titian's such as Nicklaus, Player, Floyd, Sorenstam, Speith and more. Among his numerous accolades, Elliott was named the PGA of America's 2017 PGA National Youth Player Development Award Winner in 2017.