Intermediate
Quick Tip: Miss the Stick & Fix Your Slice
Are you tired of your slice? Grab an alignment rod and let's get rid of it.
PGA Coach A.J. Nelson sent us a simple drill that could help you straighten out your shots, hit more fairways & greens and ultimately lower your scores.
All you need is an alignment rod; You can even pick up a plastic rod from your local hardware store for less than a dollar.
Stick the alignment rod two clubs lengths behind the ball.

The alignment rod should be approximately knee high.

Set up your alignment parallel to the rod

Work on swinging inside of the alignment rod; If you hit the stick, you're swing is coming over the top.
Check out the drill above & be sure to connect with a PGA Coach in your area for golf lessons that will help your game.
---
Find a Coach
Take the next step in your golf journey by connecting with a PGA Coach in your area.
Search Now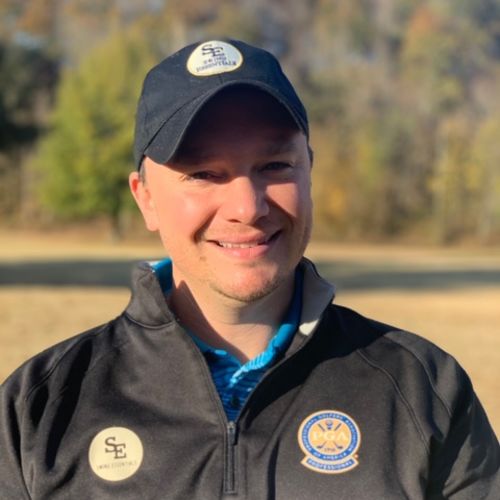 Alan "A.J." Nelson, PGA
Member
---
PGA Specialized Professional
Fairfax, VA
It's a pleasure to meet you. My name is A.J. Nelson and I am a Class A Member of the PGA with a specialization in teaching and coaching. My goal is to grow the game of golf, one player at a time. I have been working in the golf industry for 19 years and have given thousands of lessons. I earned a Masters Degree from the University of Maryland, College Park and have graduated from the PGA sponsored Professional Golf Management Program. My strengths lie in teaching, club fitting, and player development. I look forward to bringing you my expertise in golf and feel extremely privileged to have the opportunity to work with you.
More Tips to Fix Your Slice