quick coaching
The Difference Between Practicing on Mats vs. Grass
There are a few significant differences between practicing off a mat versus grass.
Sometimes you may not have the option to choose between the two and PGA Coach Thor Parrish wants you to consider the impact mats have on your body and performance.
The ball performance numbers that you should be looking at that have the greatest variable are launch & spin. You should see higher launch & spin when you're hitting off a mat. There may also be a slight decrease in clubhead speed when you hit off a mat.
Although a mat is convenient, it does apply a lot more force on the hands, arms & shoulders at impact. It's important to note how many golf balls you're hitting and what clubs your hitting.
Try staying away from low irons where you'll be compressing the golf ball too much. Stick to hitting high lofted shots with wedges and high irons.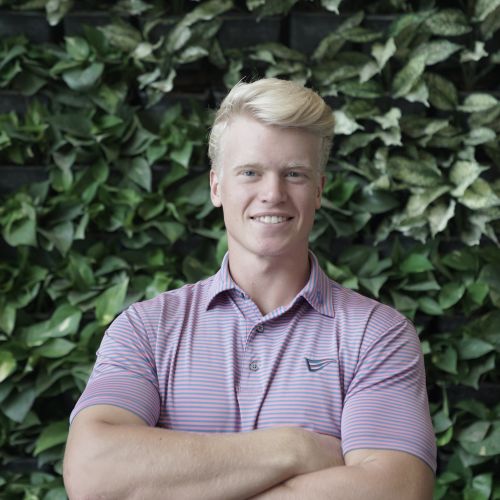 Thor Parrish
Member
---
Naples, FL
My name is Coach Thor and I am a PGA Professional Specialized in Teaching and Coaching, TPI Fitness Certified, and a CrossFit Level 2 Trainer! I run a lifestyle program called the Play For Life program. This program strives to create a community of golfers focused on their fitness, nutrition, and golf game. The program encourages people to work hard every day, with the goal to play as well as possible for as long as possible. Join the Play For Life community virtually or in-person today!