quick coaching
Improve Your Golf Strength with an Upper Body Program from PGA Coach Stephanie Molloy
Editor's Note: This fall we're taking a look at the fitness, wellness and nutrition behind helping you improve your golf game. From quick exercises to increase your core to tips on how to better fuel your body before your next competitive round, we'll be releasing a series of articles and videos from PGA Coaches around the country to help you with your game.
---
The offseason is for gains and PGA Coach Stephanie Molloy has an upper-body program that will help golfers improve their strength, mobility, and flexibility.
Molloy put together a working set for golfers can implement in the gym or at home with minimal equipment.
Single-Arm DB Rows (3 sets, 8-12 reps)

Upright DB Rows (3 sets, 8-12 reps)

Military Pull-Ups (3 sets, 8-12 reps; assisted if needed)

T-Y-Is (3 sets, 8-12 resp; lightweight progression 2-5 lbs)

Lift & Lengthen (1/2 Sun Satuations with an added push up)
Check out the video below to see Molloy walk you through the workout in under a minute and be sure to give her a follow on
Instagram
for more great golf & fitness tips.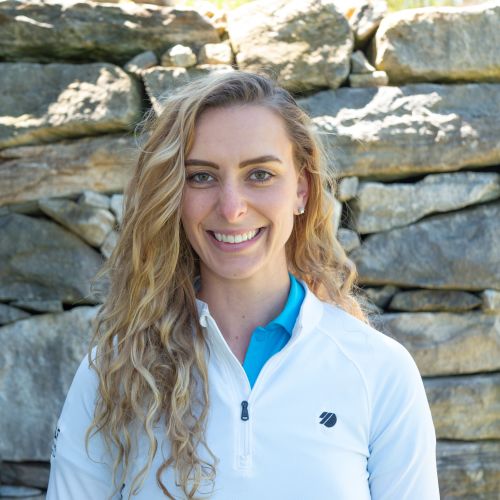 Stephanie Molloy
Member
---
Ridgefield, CT
My name is Stephanie Molloy. I'm the Director of Operations for The Golf Performance Center. At The Golf Performance Center, we believe that which can be measured, can be improved. Come take an assessment with us to see where your physical movement and golf skills truly are and where they can go. We have an offering for everyone with our small group coaching model and individualized Player Development Plans.