quick coaching
Model Your Game after the Best Players in the World
By Brendon Elliott, PGA
Published on
Yuka Saso of the Philippines hits her tee shot on the second hole during the final round of the 76th U.S. Women's Open Championship at The Olympic Club on June 06, 2021 in San Francisco, California. (Photo by Ezra Shaw/Getty Images)
Last Friday evening, US Women's Open Champion, Yuka Saso had a side-by-side of her swing compared to that of Rory McIlroy's played on the Golf Channel. Rory, getting wind of this, shared it on his social media on Saturday night and told the 19-year-old to…
"Go get that trophy."
Saso later acknowledged that she does indeed study and try to emulate McIlroy's beautiful swing.
Picking your Model...
The practice of picking a swing to mirror your own after has certainly been something people have done for a very long time. With the ability to do it almost instantaneously through YouTube, Instagram, and other platforms, it's easier than ever to play copycat.
As a coach, I encourage you to absolutely look through some of your favorite swings from the PGA, LPGA, European, or Champions Tours. Before you get started, however, I wanted to share a few tips to ensure you take the necessary steps to get the most benefit from the exercise...
Record your own swing first, from both down-the-line and face-on. Once you have that, give it a good look, and better yet, have a PGA Coach look at it as well. In doing so, you should be looking for some key areas in your swing that need the most TLC. Maybe just 2-3 things to start.

Once you and possibly your coach have determined the areas that need attention, you can now look for a model swing that suits your eye. Be careful however that you choose someone that you have the ability to emulate. For example, if you are 5' 5" and you choose someone like 6' 4' Dustin Johnson, you could find achieving certain positions DJ gets into may not be physically possible for you. Also, consider the flexibility and strength it takes to do things the best players in the world can do throughout their swings. If you are not quite there in these terms, work at that as well...it can only serve you well in the end. If you are purely looking to take the club back wider and smoother or trying to change your path a smidge on the downswing for example, then these little tweaks, and others like these, should be very attainable regardless.

Find software or an app that allows you to do side-by-side comparisons between your swing and your model's; You should constantly be checking your progress. You should have no problem keeping tabs on your progress with the programs available today

As you progress, make sure you have another pair of eyes looking at how things are going and get their input. Getting the input of a PGA Coach is always advisable.
The search for golf's perfect swing will be a quest that will certainly go on for as long as the game is played. The search for your own "perfect" swing can absolutely be aided by looking for that model to try and emulate
Just ask Yuka Saso— The concept worked out pretty well for the new Major Champion.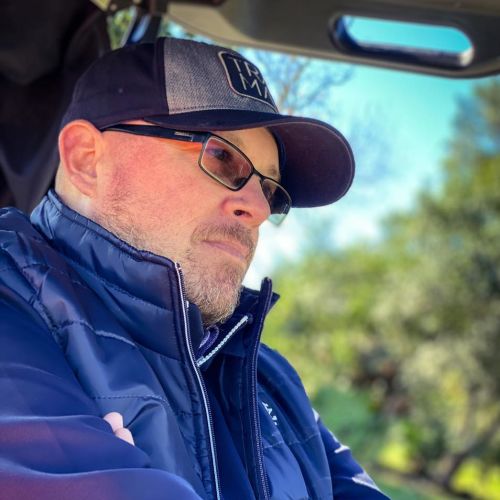 Brendon R. Elliott, PGA
Member
---
Executive Director/Founder
Sorrento, FL
Brendon Elliott is considered by his peers in the industry as one of the top youth golf coaches in the world. He is a multiple, local, state, regional, national and world award winning instructor with a focus on junior golfers ages 3-18. With numerous appearances on Golf Channel's Morning Drive, local TV, nationwide radio and countless publications, Elliott is one of the foremost experts in the youth golf arena. His Little Linksters 501c3 nonprofit is recognized as an example for introducing children as young as three to the game as well as how to help introduce youth with disabilities to our golf. Elliott has been recommended by industry titian's such as Nicklaus, Player, Floyd, Sorenstam, Speith and more. Among his numerous accolades, Elliott was named the PGA of America's 2017 PGA National Youth Player Development Award Winner in 2017.