quick coaching
The 3 Steps that Should be in Every Pre-Shot Routine from PGA Coach David Franks
We all want to play more consistent golf. Whether you're an 18-handicap weekend warrior trying to best your buddies or nearing scratch and competing for your club championship, you're probably looking for a little edge over the competition.
David Franks, PGA, knows that the first step to playing your best golf is to make sure that you have a solid, repeatable pre-shot routine.
Frank's pre-shot routine includes these three important steps:
Step back and visualize the shot completely

Take 1-2 practice swings. Make sure you're efficient so you don't slow down the pace of play among your friends and/or competitors.

Make sure you're properly aligned to your target.
If you follow these three steps, Franks promises you'll play your best golf yet.
Find a Coach
Take the next step in your golf journey by connecting with a PGA Coach in your area.
Search Now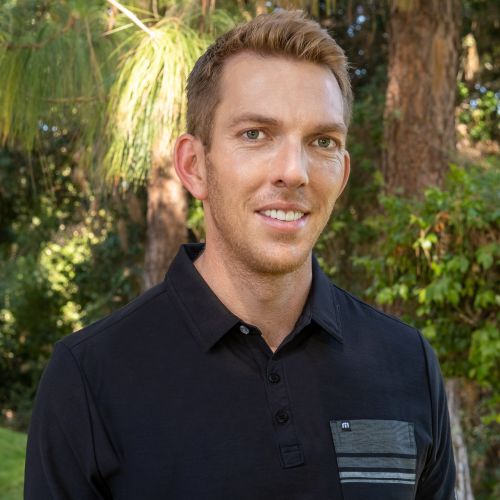 David C. Franks, PGA
Member
---
Calabasas, CA
David co-founded the Calabasas Golf Academy in 2015. He has been a Class A PGA Professional since 2009. He is FlightScope and TrackMan Certified. He is also Hank Haney Certified. David graduated Magna Cum Laude from the University of Colorado at Colorado Springs with a Bachelor's in Marketing and PGA Golf Management. David has been playing golf for thirty years. He has over fifteen years of teaching experience, including six years at The Broadmoor Golf Club in Colorado Springs and five years at GolfTEC in Woodland Hills. In that time, he has taught over ten thousand golf lessons to players of all ability levels, ages, and backgrounds. David enjoys pursuing the highest level of his own game and competitive golf on local mini tours and in professional events. He loves to travel and play with aspirations of playing at the PGA Tour level.