Category - Major Events
What We Learned From the Ryder Cup & Three Golf Games to Play Better
By Brendon Elliott, PGA
Published on
Patrick Cantlay chipping during the 2023 Ryder Cup.(Getty Images)
It never fails: Every two years, in the fall, when the excitement of international team match play graces our televisions, we get to see spectacular golf.
Recently, on our Quiet Please Podcast, we chatted with LPGA legends Jane Blalock and Jan Stephenson. Both World Golf Hall of Famer's said that there is nothing that makes a professional golfer more nervous than that first tee shot in a Ryder or Solheim Cup.
Despite that, we constantly see some of the best golf we see all year in these events. But what can you, as an amateur golfer take from these events besides the jolt of energy we often get from watching such amazing play? What can you learn?
Dial in your chips and pitches with practice
Don't you love those low little zingers that take one hop and check right next to the hole? We saw a lot of that in Rome. Or maybe those almost impossible high lofted shots from the greenside rough that drop in the hole?
The players at Marco Simone were almost always thinking about making shots around the green, or at the very least, getting it to tap-in range.
That's something amateurs struggle with, but here's a great practice game to get better at your chips and pitches.
Step 1: Grab some baby powder, a string or even a few alignment sticks.
Step 2: Make a semi-circle using one of the supplies mentioned above, roughly 5 feet in diameter around your target hole. Make sure if you choose baby powder, that your superintendent is OK with it.
Step 3: You will hit 10 shots to your target hole but with an objective of getting past the hole and in that semi-circle. Give yourself a point for each one that is in the circle and 3 points for a make. Keep trying to better your score each time you start a new session.
Step 4: Repeat this from different areas and shots from around the green, and even from a practice bunker if you have one. You can make the semi-circle a little bigger for longer shots if needed. Experiment with different clubs and hitting lower and higher shots.
"Bring the Noise!" and get comfortable with distractions
Those that perform the best in Ryder Cup have the ability to not be distracted in an environment where it can get pretty rowdy. Many of us get frazzled by a single bird chirping 100 yards away.
Try to hit it with the crowd singing and cheering for your opponent with this drill below.
Step 1: Grab some earbuds.
Step 2: On your phone, find some loud music, or better yet a lengthy YouTube video of crowds cheering and put these on repeat.
Step 3: Start out on the range or practice green with those earbuds in and the distractions playing in your ears. See how well you can manage to stay focused.
Step 4: If you find some success when practicing, next bring the noise onto the course. Do this exercise enough times, and the next time you play, without the distractions, you will slowly but surely be better equipped to handle those birds chirping.
Drive it straight like former Ryder Cup player Calvin Peete
Hitting the driver well is a big deal. I know that folks often say, "Drive for show, putt for dough," and while there is some merit in that statement, you also need to keep your ball in the fairway in order to score your best.
Let me school the youngsters on this one. The late Calvin Peete played on the PGA TOUR throughout the late 1970s and through the '80s. He won 12 times on TOUR, including a 1982 campaign that saw four wins, followed by two victories in 1983, and two in 1985 which included a PLAYERS Championship. He played in two Ryder Cups: 1983 (2-1-1 Record) and 1985 (2-1-0 Record). Not bad for a guy that didn't take up golf until he was in his 20s.
Peete's claim to fame was his incredible driving accuracy. He was the leader in driving accuracy on the PGA TOUR for 10 straight years, from 1981–90. He averaged roughly an 82 fairways hit percentage during that time and, in 1983, he averaged 84.55 percent, a record that still stands today.
To work on your own accuracy and start hitting it razor straight like Peete, try this:
Step 1: On the practice range, gather up 14 balls, or the equivalent of how many ever par 4s and 5s you have on your course, or a course you are about to play.
Step 2: Visualize each tee shot from each hole on the course you are thinking about. Create, with visuals out on the range, and in the distance, a "fairway" that is the same width and shape of each hole on the course. Consider all the obstacles and penalty areas as you visualize.
Step 3: Go through your routine and hit the tee shot on each visualized hole. Keep track of your fairways hit percentage.
Step 4: Repeat this for the entire bucket of balls you have, replaying the drives for each hole on the course and keeping track of your fairways hit. For some extra fun, and to really challenge yourself, put those earbuds in with the distractions from the previous drill!
All three of these drills are examples of practicing like you want to play. This is a key component to training yourself to be better on the course and in the heat of pressure like at the Ryder Cup this past weekend.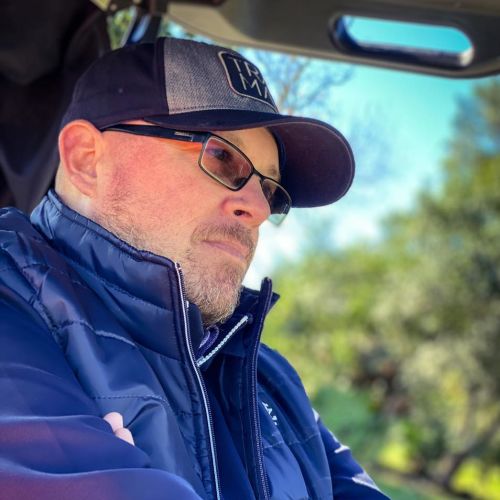 Brendon R. Elliott, PGA
Member
---
Executive Director/Founder
Sorrento, FL
Brendon Elliott is considered by his peers in the industry as one of the top youth golf coaches in the world. He is a multiple, local, state, regional, national and world award winning instructor with a focus on junior golfers ages 3-18. With numerous appearances on Golf Channel's Morning Drive, local TV, nationwide radio and countless publications, Elliott is one of the foremost experts in the youth golf arena. His Little Linksters 501c3 nonprofit is recognized as an example for introducing children as young as three to the game as well as how to help introduce youth with disabilities to our golf. Elliott has been recommended by industry titian's such as Nicklaus, Player, Floyd, Sorenstam, Speith and more. Among his numerous accolades, Elliott was named the PGA of America's 2017 PGA National Youth Player Development Award Winner in 2017.