quick coaching
What You Can Learn From Lexi Thompson's Performance at the Shriners Children's Open
By Brendon Elliott, PGA
Published on
Lexi Thompson chips at the Shriners Children's Open
Lexi Thompson teed it up on the PGA TOUR this past week at the Shriners Children's Open. Her rolling of the dice in Las Vegas may have been a interesting decision to some, especially with her probably having one of her most challenging seasons on the LPGA this year. But
she became the seventh woman in TOUR history
to tee it up in an event, and almost made history.
Sometimes stretching your boundaries and really testing yourself with something new may be just what the doctor ordered to help you improve your game.
While Lexi missed the cut, she played remarkably well, especially under the circumstances. Challenging herself like this could prove to be the catalyst for good things to come for the rest of her 2023 season and into 2024.
Golfers should learn to get comfortable with the uncomfortable in order to take their game to the next level.
I love challenging my students in several ways and making them uncomfortable. I see that as a way to help them expand their potential on the course. You, too, can try some of these tricks below to really challenge yourself:
Try the tips!
While I am a huge proponent of playing from tees that are more up to your speed and ability level, occasionally teeing it up from a very challenging distance can give you some intel on what you are capable of during a round.
Doing this should only be something you do occasionally, and you should prepare for this exercise by lowering your expectations. You are out there to test yourself but should never beat yourself up for a poor score should that be your outcome. Remember, this is just an occasional exercise, so try to learn from the experience.
Play the shortest tees
Conversely, you should also challenge yourself occasionally from the furthest up tees, too. In this exercise, you are looking to get uncomfortable in an entirely different way. You will attempt to go as low as you can: attack pins, go for drivable par 4s, and get aggressive on the par 5s.
Going low on an "easy" layout or struggling on a "tough" one both get you out of your comfort zone and allow you to learn to adapt to this ever-changing game.
Play a round with two clubs
This is a favorite exercise of mine to test my students. Playing a round with just two clubs requires you to get creative on the types of shots you play. This can also show you, once again, what you are capable of when you get into challenging situations, so long as you have the right mindset.
Late in the evening (which, by the way, is one of my favorite times to play), head out on the course for a quick nine holes. Play two balls in a one-person scramble format, but the twist is to play the worst ball of the two. This, again, will test you and help you get comfortable with the uncomfortable.
Play for "something"
Finally, you should find some really good players to play with and put something on the line while you are at it. Mindset is everything here, like with every other suggestion above, so go into this with lower expectations of the final outcome but also with the idea that you can hang with them.
All these exercises above are opportunities and chances to grow as a golfer by learning from and getting comfortable with the uncomfortable.
Challenging yourself with anything in life can be a means to an end . . . and honestly, it can become enjoyable if you understand why you are doing it!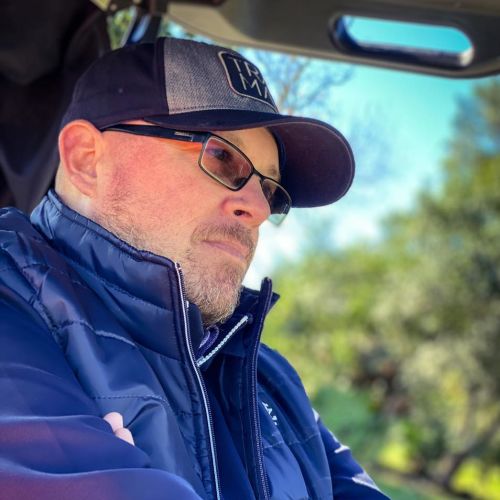 Brendon R. Elliott, PGA
Member
---
Executive Director/Founder
Sorrento, FL
Brendon Elliott is considered by his peers in the industry as one of the top youth golf coaches in the world. He is a multiple, local, state, regional, national and world award winning instructor with a focus on junior golfers ages 3-18. With numerous appearances on Golf Channel's Morning Drive, local TV, nationwide radio and countless publications, Elliott is one of the foremost experts in the youth golf arena. His Little Linksters 501c3 nonprofit is recognized as an example for introducing children as young as three to the game as well as how to help introduce youth with disabilities to our golf. Elliott has been recommended by industry titian's such as Nicklaus, Player, Floyd, Sorenstam, Speith and more. Among his numerous accolades, Elliott was named the PGA of America's 2017 PGA National Youth Player Development Award Winner in 2017.