quick coaching
PGA Coach Says Dustin Johnson's Mental Approach is One Golfers Should Replicate
Outside of his overpowering swing and his touch on the greens this week at the PGA Championship, Dustin Johnson leads the field with a chance at his second major due in large part to his uncanny ability to move on from shot to shot.
Johnson found himself in a situation amateur golfers are all too familiar with during the third round Saturday — making a frustrating double-bogey on the ninth hole. Instead of letting it negatively affect him, Johnson did what he does so often and quickly shook it off to make a birdie on No. 10.
A bogey-free back nine with three more birdies down the stretch gave him a 1-shot lead over Scottie Scheffler going into the final round with his sights set on his first PGA Championship.
PGA Coach Brian Phelps shared a story with us recently about Johnson that has stuck with him for years and how amateur golfers could learn from staying focused on each shot while having fun on the golf course.
It's amazing the number of amateur golfers that can ruin an entire day with a poor round of golf. I can't stand when I ask a player before they tee off "hey, how are you doing today" and their response is "I'll tell you in 4 hours".

I'll be the first one to tell that player that they don't practice enough to base their entire day off of how well they play. I still remember Dustin Johnson 3-putting the 72nd hole at Chambers Bay to lose to Jordan Spieth after hitting an unbelievable drive and approach shot into a Par 5 that most amateurs would need an air cannon to reach in two. After a disappointing 3-putt, Dustin could have complained about the greens or talked about shots that he left out there. Instead, he walked over to his wife and gave her a kiss and picked up his young son with a big smile on his face.

Amateur golfers need to remember they are playing this game for fun and breaking 90 is not what puts food on their table. With over 20 PGA Tour wins and being a major winner, amateur golfers should take a page out of his playbook when it comes to his demeanor on and off the golf course. -- PGA Coach Brian Phelps
Connecting with a PGA Coach like Brian in your area can help you wherever you are in your golf journey. Check out
PGA.com/Coach
and search for a coach near you to take your game to the next level.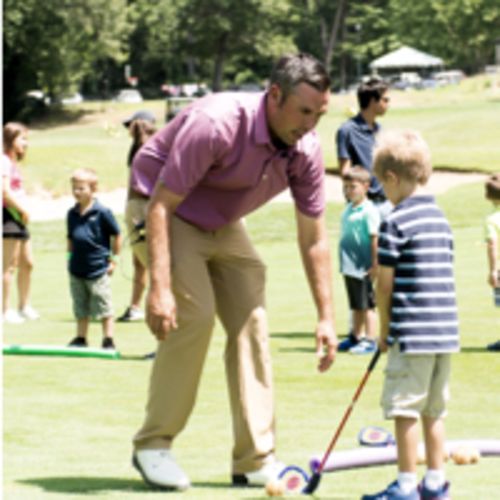 Brian W. Phelps, PGA
Member
---
Avon , CT
Brian Phelps grew up in Canton, CT and has a mother and father who were Physical Education Teachers and Coaches of multiple high school sports. Brian played baseball, wrestled, soccer and golf and was an All-State soccer player as a senior. As a young man Brian was introduced to golf at Canton Public Golf Course by a local legend Walter Lowell who was a pioneer in introducing juniors to the game of golf. Brian has decided to carry on the tradition of his parents and his roots of CPGC and specializes in introducing juniors to the game of golf by coaching kids using an athletes first mentality that will allow your junior to play golf for as long as possible with the most enjoyment possible.