quick coaching
Find a Rhythm and Tempo that Fits Your Game
By Brendon Elliott, PGA
Published on
In golf, we hear a lot about maintaining a good tempo or rhythm when we swing. But many times, that simple concept creates a great deal of confusion…especially when we also hear that we must create speed with our swing in order to strike the ball well and with distance.
Some players swing fast but are all out of sync and lack a consistent tempo and rhythm. Others have a good rhythm but do not have enough speed to hit the ball as far as they desire. So what's the deal here with Tempo, Rhythm and Speed?
By definition, Tempo is "The rate or speed of motion or activity; pace."
By definition Speed is "The rate at which someone or something is able to move or operate."
When we refer to Swing Tempo in golf, or the Rhythm of someone's swing, we generally break this down into a ratio of the rate of time a player's backswing takes in relation to the downswing. In 2004, John Novosel's book, Tour Tempo, told us that virtually all good golf swings are built on a 3-to-1 ratio. That means the downswing is three times as fast as the backswing.
It's important for players not to confuse swing tempo/rhythm with swing speed…Swing speed is how fast the club is moving at a particular point in the swing, not the ratio of the backswing to downswing times. 
A player that can generate 125 miles per hour of clubhead speed with their driver can absolutely swing at a tempo or rate of 3-to-1…many PGA Tour Professionals do just that. At the same time, a player that generates 90 miles per hour of clubhead speed with the driver can also swing at a 3-to-1 Ratio. 
How to Develop your own Authentic Tempo
I was very fortunate to have worked with an incredible PGA Professional and Coach, Mr. Bradley Turner, for several years while I was an instructor at the Golf Academy of America. Brad is now the Director of Online Golf Instruction at Keiser University's School of Golf. I asked Brad to share a quick tip on developing Tempo and Rhythm, since he has one of the most in sync swings I know…
Every golfer will have a tempo that works best for their swing style.  Generally, a swing that has a shorter length backswing will require a faster tempo to generate adequate club head speed.  The longer the backswing, the more likely the player will have a slower tempo to generate a similar club head speed.  For example, Jon Rahm has a much shorter backswing and faster swing tempo than most players on the PGA Tour.  Xander Schauffele has a much slower tempo and a longer backswing than Rahm.  A slow tempo does not equate to slow club head speed.  According to the PGA Tour stats, Xander has a slightly higher clubhead speed of 119.02 mph, than Rahm who swings the driver at 118.34 mph. 
The best way to find your authentic tempo is to go to the driving range and experiment with different tempos. Start by emulating a shorter and faster swing like Jon Rahm and take note of the resulting ball flight. Then go to the opposite end of the spectrum and take a longer and slower swing like Xander.  What was the differences in ball flight?  Which end of the spectrum felt the best to you?  Most likely, you will be somewhere in between Rahm and Xander.  Once you find a tempo that you like and one that rewards you with better ball flight outcomes, you are zeroing in on your own authentic tempo.
Find a Coach
Take the next step in your golf journey by connecting with a PGA Coach in your area.
Search Now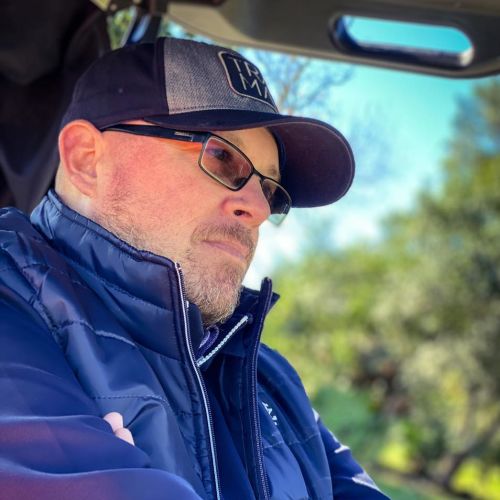 Brendon R. Elliott, PGA
Member
---
Executive Director/Founder
Sorrento, FL
Brendon Elliott is considered by his peers in the industry as one of the top youth golf coaches in the world. He is a multiple, local, state, regional, national and world award winning instructor with a focus on junior golfers ages 3-18. With numerous appearances on Golf Channel's Morning Drive, local TV, nationwide radio and countless publications, Elliott is one of the foremost experts in the youth golf arena. His Little Linksters 501c3 nonprofit is recognized as an example for introducing children as young as three to the game as well as how to help introduce youth with disabilities to our golf. Elliott has been recommended by industry titian's such as Nicklaus, Player, Floyd, Sorenstam, Speith and more. Among his numerous accolades, Elliott was named the PGA of America's 2017 PGA National Youth Player Development Award Winner in 2017.