Travel
Incredible Golf Trip Destinations: Idaho's Sun Valley Resort
By Brendon Elliott, PGA
Published on
The White Clouds Course at Sun Valley Resort.(Steve Dondero)
To many, Sun Valley Resort in Sun Valley, Idaho, is more known as a fantastic ski resort, but make no mistake, when the slopes are green and the weather is warm, this resort transforms into one of the best golf resorts in the country!
In talking with PGA of America Golf Professional Tyler Jones, Sun Valley Resort's Director of Golf Operations, earlier this year, he shared with me all that his property has to offer a family looking for the perfect getaway.
Sun Valley is truly a unique outdoor recreational destination. Beyond being rated as the No. 1 Ski Resort by Ski Magazine for the past several years, it offers a plethora of activities including world class golf. To get a feel for all that a family could do at Sun Valley, Tyler ran down the list for me.
"On the golf side, the property boasts 45 holes of golf, " says Jones. "Our two 18-hole courses include Trail Creek, a public resort layout, and Elkhorn, which is our semi-private 18-hole course. Additionally, we have our White Clouds 9-hole course, a 50,000-square-foot 18-hole putting course called Sawtooth, and a 25-acre practice facility.
"The golf course and clubhouse are used in Nordic operation during the winter, too, which falls under the golf department. We have 45 kilometers of cross-country skiing and snowshoeing."
The resort also offers numerous lodging options, including:
• Sun Valley Lodge
• Sun Valley Inn
• Cottage options
• Condo and Townhouse options
Sun Valley offers countless dining options, a spa, fitness options, tennis, pickleball, shopping, a gun club, horseback riding, bowling, bike rentals, a summer concert series, fly-fishing, endless terrain for hiking and biking, and much, much more.
Back to the golf, the signature course at Sun Valley is Trail Creek, which was designed by the Robert Trent Jones Jr. in 1980. RTJ Jr. had a fantastic backdrop to use in creating this gem. He used the land as he found it to create a breathtaking experience. One great example of Jones's incorporation of the nature that already existed on the property was his use of the natural water features. Play crosses the beautiful Trail Creek seven times . . . and that is on the front nine alone!
Elkhorn, Sun Valley's semi-private 18-hole course, as well as the White Clouds 9-hole course, both complement Trail Creek fantastically. And the Sawtooth putting course is without a doubt the perfect activity for a golf-enthusiastic family.
Other great golf options at Sun Valley include top rated instruction, from one of a handful of their resident PGA Professionals including: Tate Mills, Baylor Comstock or Dominick Conti. Clinics and private instruction are available to resort guests and non-guests alike.
Additionally, at the Sun Valley Club in the club house, golfers can tee it up when there is snow on the slopes thanks to the addition of TruGolf Simulators on-site. Guests can tee it up on over 100 world-renowned courses like Kapalua and St. Andrews and instruction is also available indoors on these simulators.
If your family loves golf, and the great outdoors, Sun Valley Resort is well worth the trip!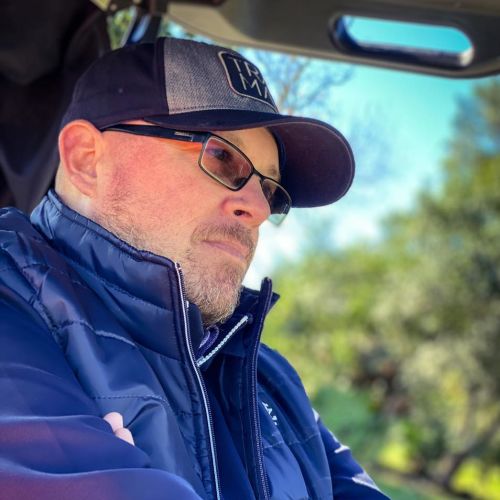 Brendon R. Elliott, PGA
Member
---
Executive Director/Founder
Sorrento, FL
Brendon Elliott is considered by his peers in the industry as one of the top youth golf coaches in the world. He is a multiple, local, state, regional, national and world award winning instructor with a focus on junior golfers ages 3-18. With numerous appearances on Golf Channel's Morning Drive, local TV, nationwide radio and countless publications, Elliott is one of the foremost experts in the youth golf arena. His Little Linksters 501c3 nonprofit is recognized as an example for introducing children as young as three to the game as well as how to help introduce youth with disabilities to our golf. Elliott has been recommended by industry titian's such as Nicklaus, Player, Floyd, Sorenstam, Speith and more. Among his numerous accolades, Elliott was named the PGA of America's 2017 PGA National Youth Player Development Award Winner in 2017.