Intermediate
Two Great Tips to Help You Play Better on Your Next Golf Trip
By Brendon Elliott, PGA
Published on
Bandon Dunes.
If you love the game as much as I do, then it's a given that you get amped up prior to taking a golf trip.
In talking to my brother recently, who is slated to take the ultimate trip to Bandon Dunes in December, he is both excited about the opportunity, and a tiny bit concerned about the state of his game. It's a common mixture of emotions for most golfers as they prep for a big golf getaway.
Here's some quick advice on how you should prepare for that next adventure on the links!
Tip No. 1: Do your research!
Go to the golf course website to get a lay of the land. Find a verified scorecard for the courses you will be playing. Be careful, some websites may have a digital scorecard of their own that is not the most up to date, so be sure to find one from the course itself. Give the card a good look over to see what lies ahead for you.
Find the most recent reviews of the courses you will play. You are not looking for those ever-present keyboard warrior reviews, but rather, what look like honest to goodness evaluations of the course. If you can find some recent ones that reference course conditions and green speeds, even better!
Talk to friends or colleagues that may have made the trip already. Ask not just about the courses, but also any hidden gem restaurants or watering holes that may make the trip even more special.
Tip No. 2: Practice to play the courses
This next tip is something that I have recently been doing with some of my own students. You will get a lot out of this one if you fully invest in giving it a try. Here are the steps:
On your home course driving range, you will be simulating a round at the courses you will soon play on your trip. So, head to the range tee with the following:
A large bucket of balls.

5 alignment sticks (two pool noodles if you have them).

An app-based scorecard, with GPS and pull up the course(s) you will be playing.

A personal launch monitor if you have one or use the Toptracer Range app.

A short game practice area at your disposal to hit wedge shots and roll putts.

Your imagination.
Use the alignment sticks (and two pool noodles if you have them) as follows:
Set an alignment stick for your target line, behind the ball.

Set an alignment stick for your toe and body line.

Set the two of the remaining sticks up about 15-20 yards in front of you as seen in the picture below, with one representative of your left target area line and one representative of the right side. Place colorful pool noodles over top of each alignment stick. Put the last alignment stick in between the others to represent a center target.
Pull up the course on the mobile app you are using, select the appropriate tees you will play, and start playing the course on the range! You will need a small notepad or something to keep track as you go. What I do with my students is the following:
I write down the clubs they are using for each shot. If you are hitting a driver off the first tee, mark the driver, and so on.

Looking at the course map on the GPS, visualize the shot you will need to hit. Use the center alignment stick in front of you as a center-point for your aim line on the shot you are about to hit in your simulated round. Make note in your mind of any obstacles you see on the GPS map and make those part of your visualization process.

The alignment sticks and pool noodles in front of you represent your fairway, or approach into the green. Keep in mind that those markers will exponentially get wider as those lines project outward, down the hole. You will need to rely on your visualization skills and imagination, along with the GPS map to predict where your shots wind up after hitting each of them.

The personal launch monitor or Toptracer Range app will help you see your shot distances and how far offline each shot was in relation to your target. Use the combination of the GPS map and launch monitor to hit any of the full swing, or short wedge shots.

On the notepad, mark each shot, what club you hit, and what yardage you had for each shot.

When it comes to the around the green shots, and putting, make note on that pad what you have left to finish up on each hole after you finish the full swing and shorter wedge shot distances. For example, if you had 150 yards into a green and according to the launch monitor you hit it 145 yards and 10 yards right, you will guesstimate how far of a putt or chip you will have left. Mark that on the pad. If you feel as though you hit into a greenside bunker, then mark that.

Play out all your around the green shots and putts at the short game practice area after you finish the range portion of this exercise. You are basically finishing up your round.
Tally things up and see what you shot on your simulated round! It is a good idea too to make note of stats like fairways hit, greens in regulation, up and downs, penalties, etc. Remember, you will already have notes of the clubs you hit for each tee shot or approach.
Between scouting out the courses you are slated to play on your trip prior, and simulating a round once, or even a few times, you will be more than ready to have a blast and play well on that upcoming epic golf trip!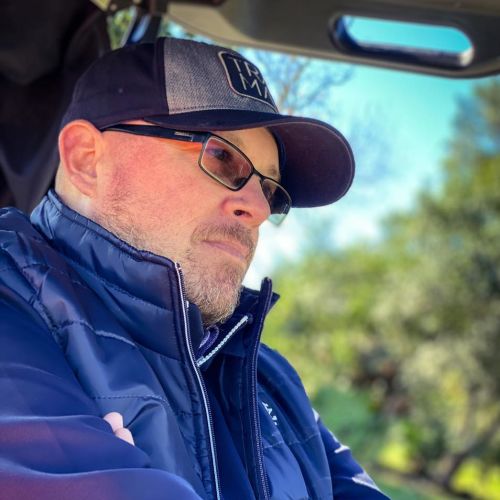 Brendon R. Elliott, PGA
Member
---
Executive Director/Founder
Sorrento, FL
Brendon Elliott is considered by his peers in the industry as one of the top youth golf coaches in the world. He is a multiple, local, state, regional, national and world award winning instructor with a focus on junior golfers ages 3-18. With numerous appearances on Golf Channel's Morning Drive, local TV, nationwide radio and countless publications, Elliott is one of the foremost experts in the youth golf arena. His Little Linksters 501c3 nonprofit is recognized as an example for introducing children as young as three to the game as well as how to help introduce youth with disabilities to our golf. Elliott has been recommended by industry titian's such as Nicklaus, Player, Floyd, Sorenstam, Speith and more. Among his numerous accolades, Elliott was named the PGA of America's 2017 PGA National Youth Player Development Award Winner in 2017.